Are you looking to make your home more comfortable during the cold winter? If so, you might be interested to know that you can get in-floor heating in Calgary to keep you and your house warm. Many with radiant floor heating in Calgary have found plenty of benefits. See why many choose to install in-floor heating here!
Warm Up to These 5 Perks of In-Floor Heating in Calgary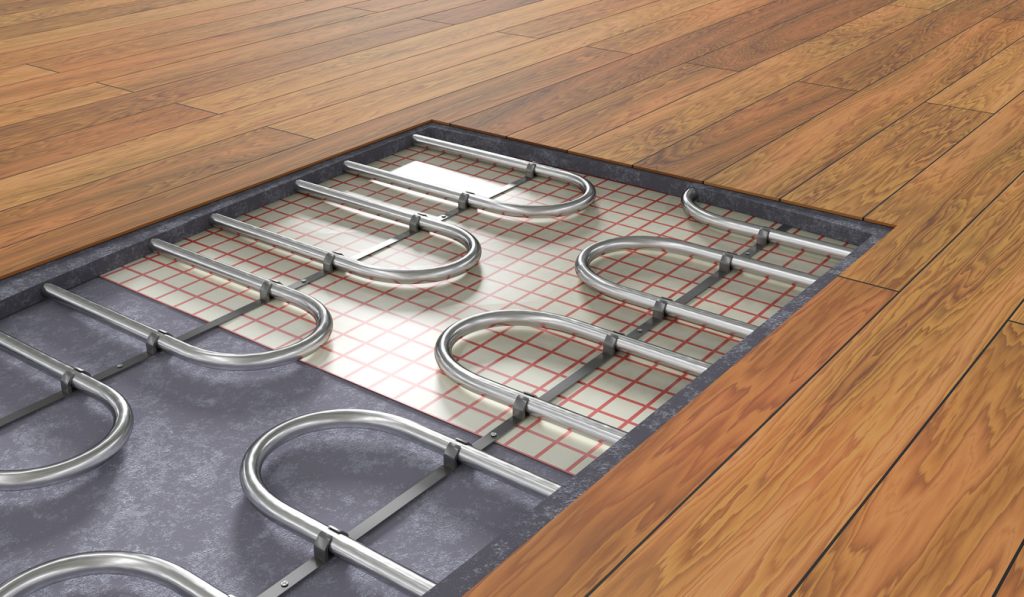 Perk #1: It's Energy Efficient
Beyond warmth, in-floor heating in Calgary has become increasingly popular for its energy efficiency. Interestingly enough, it's more energy efficient than traditional heating systems. That is because it uses less energy to heat the entire room than conventional heating systems, which only heat the area directly around the heater. What exactly does this mean? It means you don't need to worry about wasting too much energy, making it a greener choice if you're more environmentally conscious.
Perk #2: It Provides Comfort
The biggest perk you can get from in-floor heating is simply the comfort it gives you. In-floor heating provides a more even distribution of heat throughout the room, which means you can enjoy a more comfortable environment. As Calgarians, we're no strangers to the cold. That said, this is especially beneficial during the winter months. You'll thank yourself for installing it once a cold snap occurs and temperatures drop significantly.
Perk #3: It Has Health Benefits
You might wonder how exactly something you walk on could provide health benefits. An unexpected benefit of in-floor heating is how it can help to improve the air quality in your home. How exactly does it improve your air quality from where you stand? The reason is that the heated air is circulated throughout the room, reducing the dust, pollen, and other allergens in the air. For anyone suffering from allergies and asthma symptoms, in-floor heating can greatly reduce these issues.
Perk #4: It's Incredibly Durable
With anything you install, you want to ensure it lasts for a long time. After all, you want to reap all the benefits of it for years to come. With in-floor heating systems, you should know it's designed to last for many years – so you won't have to worry about replacing them anytime soon. So, what's the secret to in-floor heating's longevity? It lies in its material. The components are made from high-quality materials that are built to last, which is what makes them incredibly durable.
Perk #5: It's Cost-Effective
Besides comfort, one of the biggest perks of installing in-floor heating in your home is its cost-effectiveness. Since it requires less energy to heat an entire room than traditional heating systems, in-floor heating provides that warmth for your home without your energy bill taking a hit. As a result, you can expect to save plenty of money on your utilities. It gives so much in return while still keeping your home warm. In this case, it's perfect if you have been struggling with energy bills because of constantly turning up your thermostat during the cold winter months.
Evolution Plumbing and Heating Ltd is Calgary's top commercial plumbing and heating company. We specialize in sophisticated solutions for sophisticated businesses and plumbing needs. Whether you run a car wash or own a condo building, you can give us a call when you need commercial plumbing in Calgary. We offer a range of services, including poly b replacement, water heater installation, hot water tank replacement and installation, in-floor radiant heating, and boiler repair in Calgary. Give us a call at 403.807.6077.